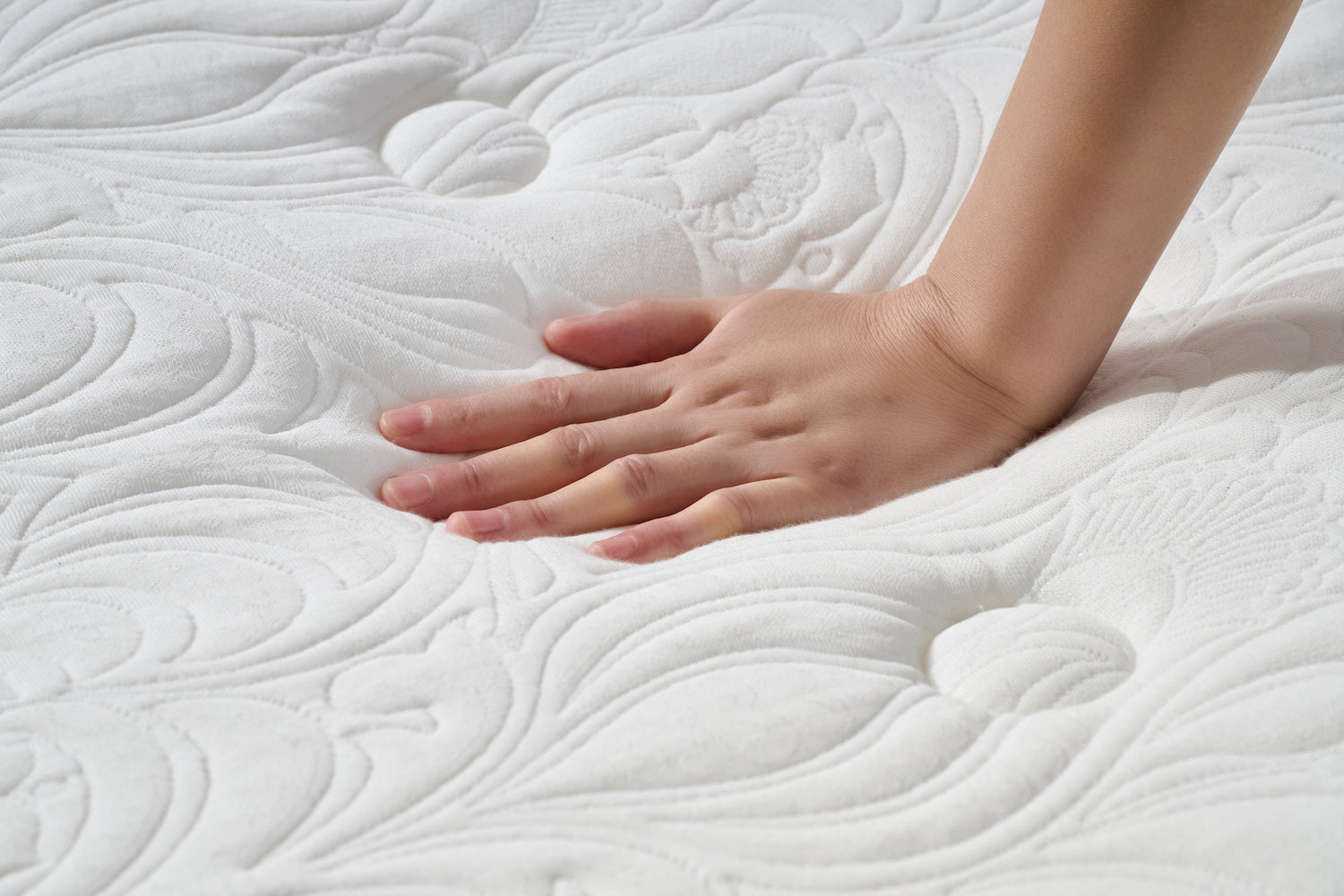 Sleeping Puppy Mattress Range
Elevate your nightly slumber into a truly luxurious experience with Sleeping Puppy Mattresses. Our innovative design provides optimal body support and lets you tailor your comfort for a perfect night's rest. With plush, medium, and firm options seamlessly integrated into every mattress, achieving your desired level of plushness is effortless, allowing you to effortlessly sink into the embrace of your bed.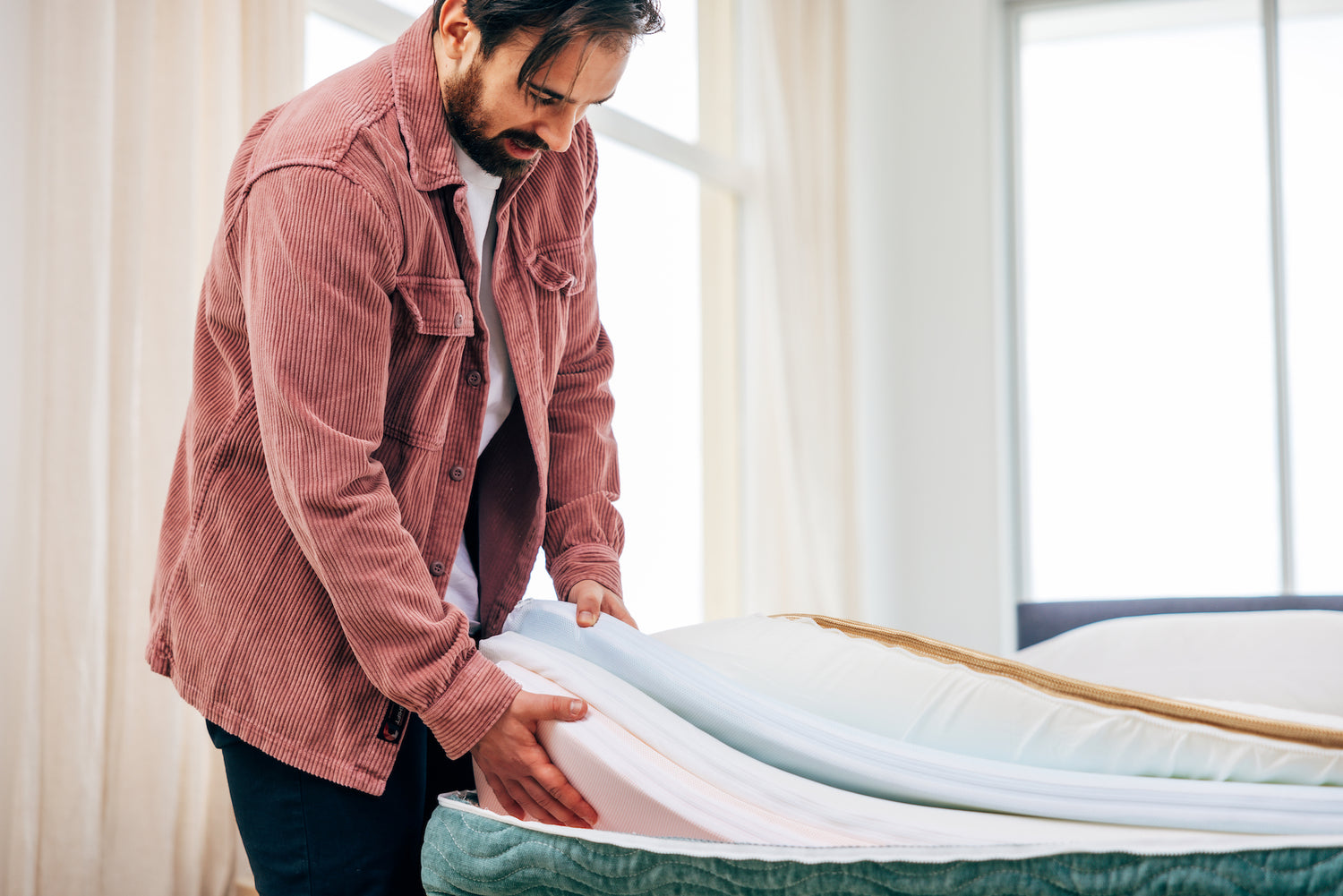 Tailored Comfort, Always.
Begin with the trifecta of Soft, Medium, and Firm options in every Sleeping Puppy mattress. Enjoy the convenience of swappable firmness levels as a standard feature, ensuring that your mattress remains in sync with your comfort preferences.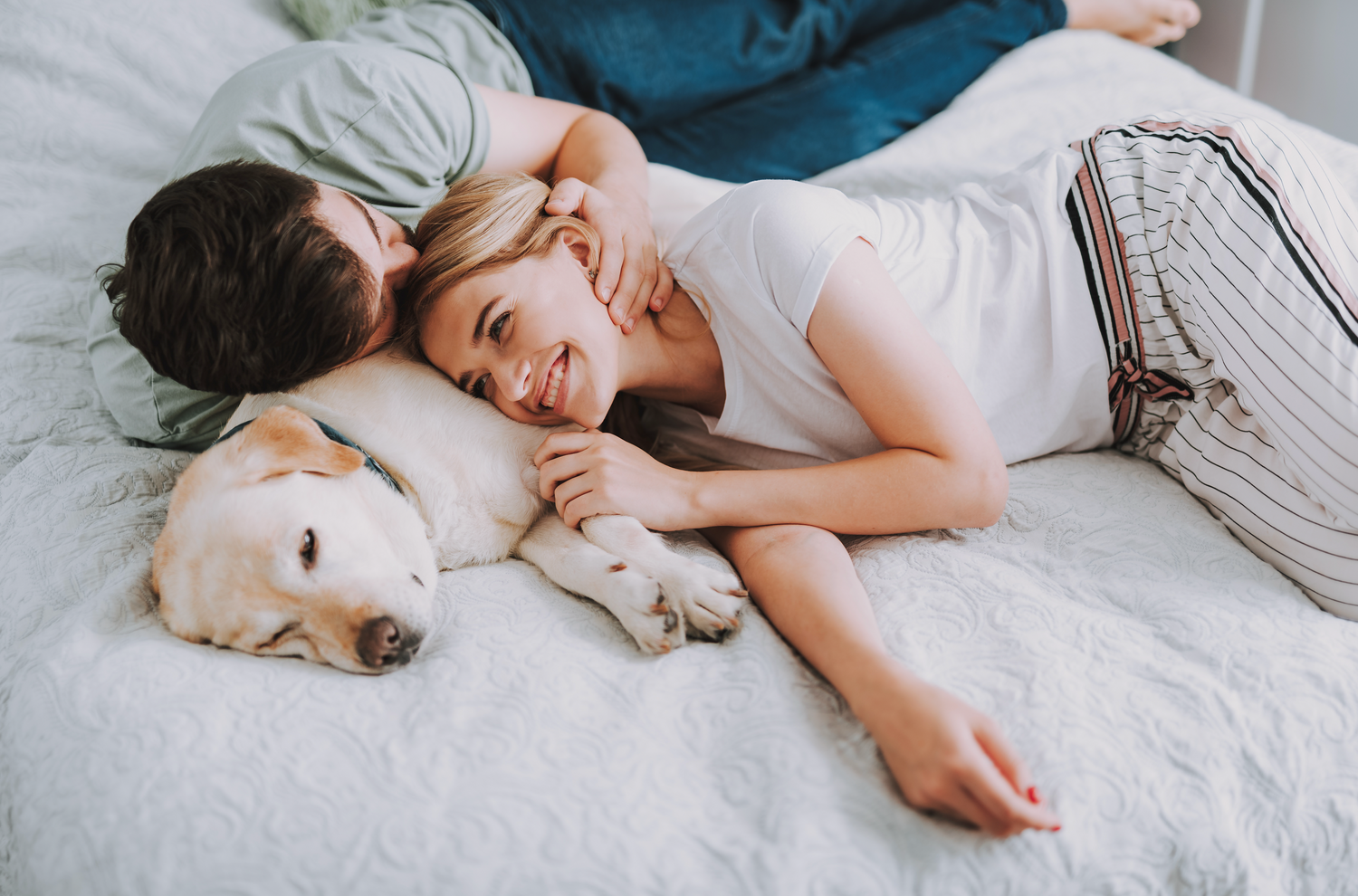 Sleep Harmony for Two
Say goodbye to nighttime disruptions caused by your partner's movements. Our mattresses feature gel-infused memory foam layers that minimise motion transfer, providing you with uninterrupted sleep even when your partner tosses and turns.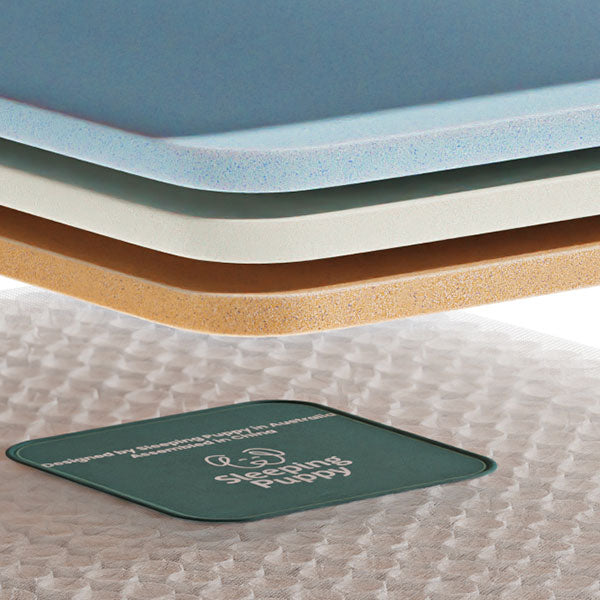 Relief from Aches and Pains
Experience the benefits of our Single-Zone-Pocket spring system, thoughtfully integrated to promote proper spinal alignment and reduce back discomfort. Combined with our CertiPUR-US® approved foam layers, pressure points are evenly distributed, offering support for every sleeping position throughout the night. Wake up feeling refreshed and ache-free.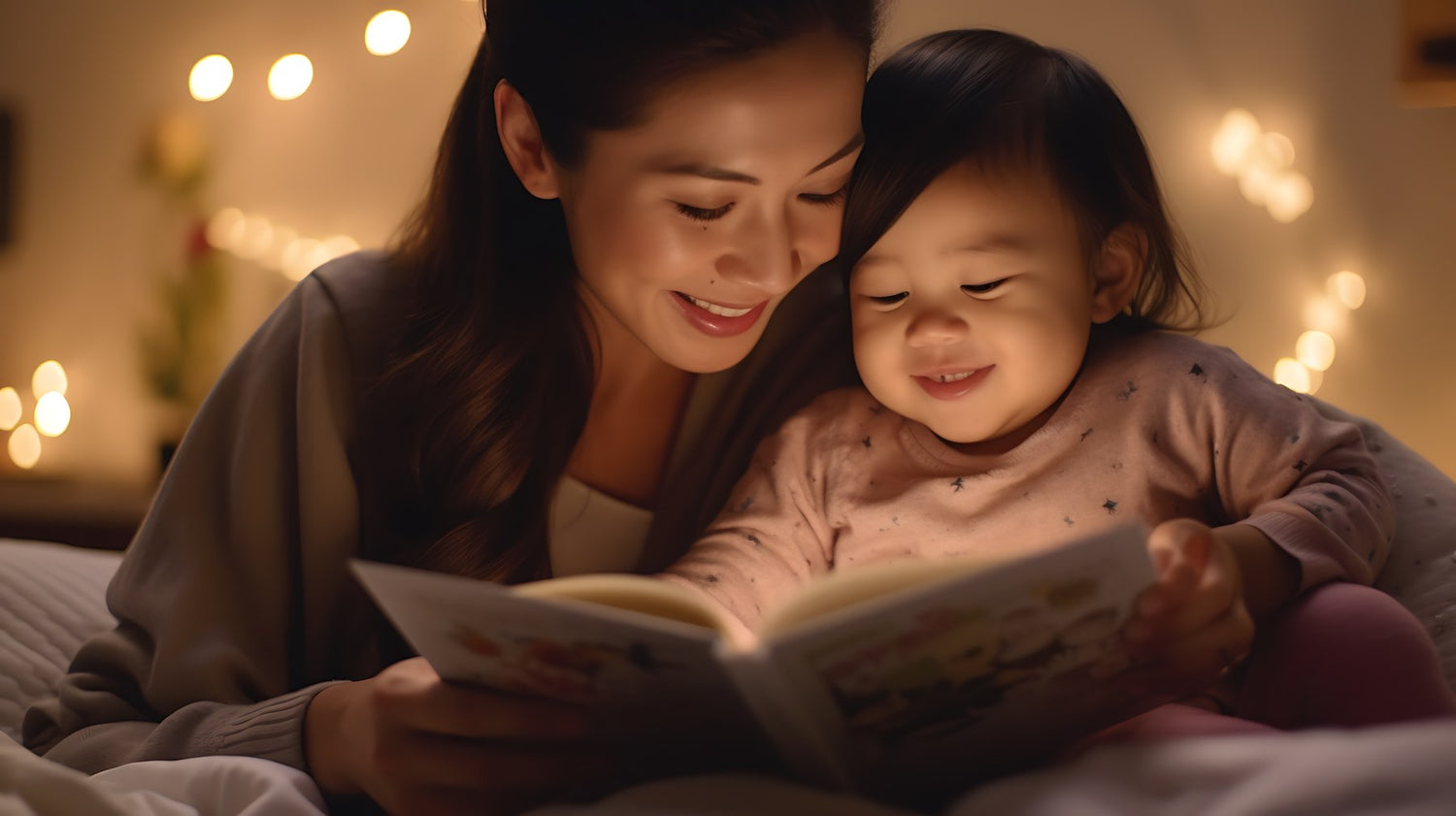 Crafted Over Three Decades:
Benefit from our expertise honed over 30 years as award-winning mattress makers. With thousands of 5-star reviews and hundreds of hours of user testing, the Sleeping Puppy mattress is the result of meticulous craftsmanship and innovation. It's designed to be the only mattress you'll ever need, delivering unparalleled comfort and quality that stands the test of time.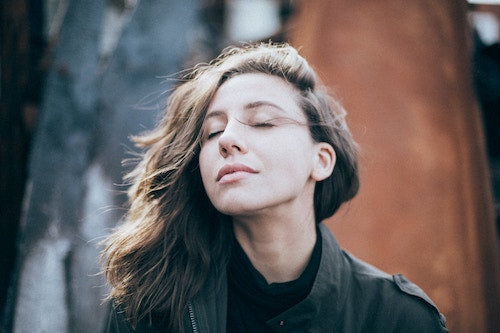 Odour Free Rest
Sleeping Puppy Mattresses prioritise your comfort and health. Crafted with high-quality materials and meticulous care, these mattresses are designed to be odor-free. Enjoy a peaceful night's sleep without any unpleasant smells, as Sleeping Puppy maximises both your comfort and a fresh sleep environment.
Products
Regular price

From $1,225.00 AUD

Regular price

$2,450.00 AUD

Sale price

From $1,225.00 AUD

Unit price

per

Regular price

From $2,725.00 AUD

Regular price

$5,450.00 AUD

Sale price

From $2,725.00 AUD

Unit price

per
Why Sleeping Puppy?
Proudly Australian Owned and Designed

Proudly Australian Owned and Designed: Our company is Australian-owned and our mattresses are thoughtfully designed to cater to your needs.
Trusted OEM Manufacturer

Trusted OEM Manufacturer: With over 30 years of specialised experience in mattress manufacturing, we are a well-recognised brand in China. Our commitment to quality is underscored by ISO 9001, ISO 45001, and ISO 14001 certifications.

Swift and Free Shipping

Swift and Free Shipping: Enjoy the convenience of fast, next-day delivery at no additional cost.

101-Night Risk-Free Trial:

Take your time to ensure the perfect fit with our generous 101-night trial period. We're confident you'll love it, but if not, we offer hassle-free returns.
Complimentary Firmness Adjustment

Your comfort matters. We offer free firmness adjustments to tailor your sleep experience.
No-Cost Returns

We stand by our product. If you're not completely satisfied, returns are on us.
10-Year Warranty:

Our mattresses are built to last, backed by a 10-year warranty for your peace of mind.
Certified Foams:

Rest easy on CertiPUR-US® certified foams that meet stringent environmental and safety standards
OEKO-TEX® Certified Fabrics

Our fabrics are OEKO-TEX® certified for your well-being. We source them from the renowned supplier BekaertDeslee.
Premium Springs

Our twice-tempered steel pocketed springs are crafted from high-quality Australian iron ore, ensuring durability and support.
Ultimate product confidence

We've left no stone unturned in ensuring your confidence in our product. Your satisfaction is our priority, and we're here to provide you with the ultimate sleep experience.